Comparing Two Workbooks/Sheets Side by Side
To compare two workbooks/sheets side by side:
Open the two workbooks
Display the two same worksheets

Go to View tab / Windows group / View Side by Side button
The Synchronous Scrolling setting is the default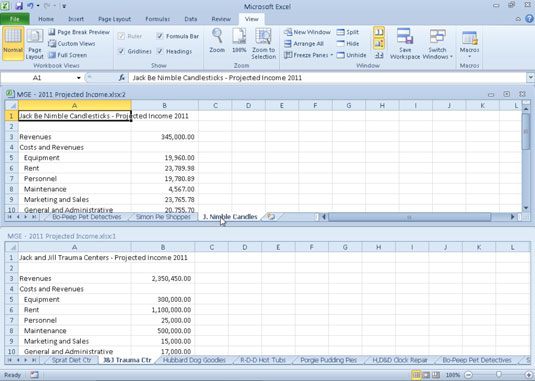 Compare the date from the two worksheet windows side by side.
Click the Reset Window Position button if you want to reset the window positions of the two workbooks after resizing one or both windows.

Resized the window as needed.

Click the View Side by Side button in the Window group again Excel returns to Normal view.

---
Created: July 05, 2012

Sr. Arlene Callahan
Training Manager
Rivier University
Nashua, NH 03060

E-mail: acallahan@rivier.edu